From Heartache To Joy Global Telesummit
11 Consecutive Years Running
Groundbreaking Docu-series
Exploring Energy The Ultimate Healer
Fill Out The Application

Take a few minutes to  fill out the application so we can learn about you and your business.

Application Review

Now it's our turn to review your application to see if you are ready to talk to us about this opportunity.

Schedule Your Session

If we determine you are ready for this opportunity, we will reach out to schedule a time to talk to us about next steps.
Click the GET STARTED NOW Button to Begin Your Application
Betsy Chasse Co-Producer of the docuseries doing an interview on TV
If you've ever had a desire to be on a Telesummit, but weren't quite sure how to go about it and had no one to ask, TSSC is for you!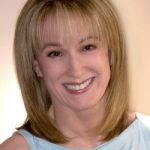 "Joining TSSC has catapulted me into another chapter in my life, and I'm having such a great time. You are led stop by step through everything you need to do to be a successful presenter.
Eram's team – Naila, Gretchen, Samia and Chris (there may be more but I haven't interacted with them) are so talented and professional that it's just amazing. The quality of the sales pages they design, for example, is phenomenal. The customer service is second to none. How they keep track of all the nuts and bolts of the business the way they do is outstanding.
If you've ever had a desire to be on a telesummit, but weren't quite sure how to go about it and had no one to ask, TSSC is for you. And the other TSSC members are so generous with their time and knowledge, too. If you're on the fence about it, I'm telling you that the grass really is greener on the other side! Go for it!" ~ Sydney Barrows
Eram has spent years perfecting her platform for you and she shares ALL her expertise to get you more people and of course, more monies! It is priceless knowledge and when you have a marketing mentor like Eram, you know you are in the right place!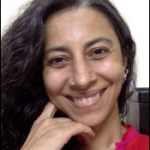 "If you are serious about your career as a practitioner and healer, Eram Saeed's From Heartache To Joy Tele Summit is an absolute must! I have the pleasure of being the first person from India to be on it and I now have the thrill, joy and excitement of working with more than 150 people worldwide. It is an honour and a privilege to be part of an incredible line up of people AND to be addressing a group of people who WANT to listen to what you have to offer! As a healer, you know the importance of getting to speak to a focused audience and FHTJ backs this up with a FB group with this amazing set of people so you are constantly in touch with them!
There are training calls with Eram every week and this is exclusive to those who join. You want to be on those calls! I would go so far as to say that they are life changing in how to price yourself, market yourself and my fave, how to design testimonials. Eram has spent years perfecting her platform for you and she shares ALL her expertise to get you more people and of course, more monies! I have been amazed at how much I didn't know and how much I had still had to learn (and am still learning). It is priceless knowledge and when you have a marketing mentor like her, you know you are in the right place!
There are many on the FHTJ team who support you along the way - Samia, Naila, Gretchen, Priya, Chris - making sure you always feel supported to be the best lightworker you can be. My own work includes holding hands (literally!) and to have my own hand held so well has been heartening and rewarding in so many ways! I can't wait to come on again! This is absolutely the best Tele Summit globally today!" ~ Nidhu Kapoor
So If You Want To Reach More People, Make A Bigger Difference, Not Have To Worry About How To Get Clients, Not Have To Sell, This Will Be A Game Changer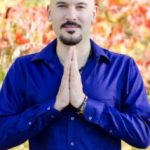 "I have been on many telesummits as a listener, and always felt that I would love to share my Infinity Healing Process in that format as a speaker. I reached out to several summits but only got into a few.
I set the intention that I connect with the perfect mentors, speakers, summits and then a after a few months, my psychic friend who loves Eram's show told me I would do great with her Summit and that I needed to reach out to her. I now We connected, I loved her story, I signed up on the spot, learnt priceless information how to do a call successfully and my career took off!
I have clients from all over the world and have been invited in some of the biggest healing summits. I made my investment back and then some after my first call with eram. You can easily make 6 figures from your services using this business model.
I love that it teaches you all that you need. How to create your own program, what to say, how to sell, and how to make more money from the back end. I loved receiving the support from my peers, and that we have a weekly call where we can connect with Eram and ask any questions.
Eram is the one of my best mentors and is always sharing what she is learning to help is succeed even more. Eram's summit has been the most profitable summit I have been on. They really know how to promote you and how to sell and market better then anyone else.
So if you want to reach more people, make a bigger difference, not have to worry about how to get clients, not have to sell, this will be a game changer! You can simply book in a time to chat with her to see if its a good fit. You are welcome to email me if you want to confirm this information about my experience." ~ Tarek Bibi, Healer, Rap Artist and founder of the Infinity Academy
Because Of Eram And TSSC, I Was Able To Earn Well Over Ten Times My Investment (Net) With A Lineup Of Clients Eager To Work With Me.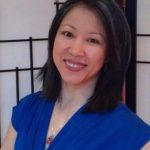 "Before joining Eram's TSSC program, I had been struggling financially for years despite being a medical doctor. I had spent tens of thousands of dollars in all sorts of coaching and personal growth programs and had literally cashed in my life savings trying to be successful. Although I had published a bestselling book, I wasn't getting any recognition from my peers. I was fed up with working so hard and not getting tangible results and was reluctant to go into further debt just to get coaching.
When I heard about TSSC through my friend, Jenny Ngo, and witnessed the amazing success she had, I was encouraged to apply. I was tentative to fork over thousands of dollars in coaching yet again, but from the moment I spoke to Eram, I trusted her. Her track record in the industry is solid and she easily convinced me that my expertise in entities was in great demand. I had found few other people interested in talking about entities until I met Eram. The clincher for me was that she promised I would be successful or I'd get my money back! (who else promises this in the coaching industry?)
I'm thrilled that I became part of TSSC and the wonderful family at From Heartache to Joy. I felt supported by the whole team and I was able to get answers to questions about marketing that had been plaguing me for years. Because of Eram and TSSC, I was able to earn well over ten times my investment (net) with a lineup of clients eager to work with me. I've closed my acupuncture practice to new patients and I envision that my income from remote clients will continue to grow exponentially. Because of TSSC, I now have a loyal and supportive tribe of AMAZINGLY bright and loving Light Warriors who spread my message of healing far and wide! I love them and they love me. It is truly magical. I also feel I can finally take some time off from working so hard all these years!
There is no question that growing your income means growing yourself bigger and that includes being willing to take on new challenges. If you're ready to grow your energy healing business to the next level and you're a good student like me, TSSC is one of the BEST investments you can make to catapult you to success. I highly recommend it!" ~ Dr. Karen Kan, Holistic Physician & Founder of TOLPAKAN ™ Healing method
Eram's Invitation To Join This Life Changing Program Came At The Perfect Moment And Everything Unfolded From That Point On, As If By Magic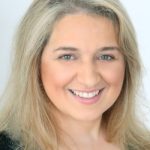 "Right before joining Eram Saeed's Telesummit Coaching Program I was under immense pressure due to everyday struggles AND the urgency of sharing my message with the World. Her invitation to join this life changing program came at the perfect moment and everything unfolded from that point on, as if by magic!
Eram's loving guidance and wisdom helped me overcome my exposure fears, my awkwardness regarding shifting roles in the space of an interview (I have been a journalist for almost 20 years, you see) and prepared me properly to share my message with her amazing community.
She and her dream team held my hand throughout the whole process and from that safe and loving space we managed to co-create an unforgettable launch for my online practice! Thank you Eram Saeed, Dream Team and From Heartache to Joy Community!
Much love to you ALL!" ~ Niky Rey